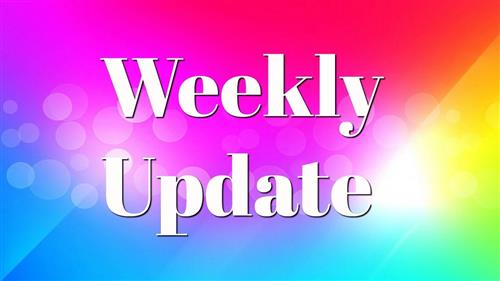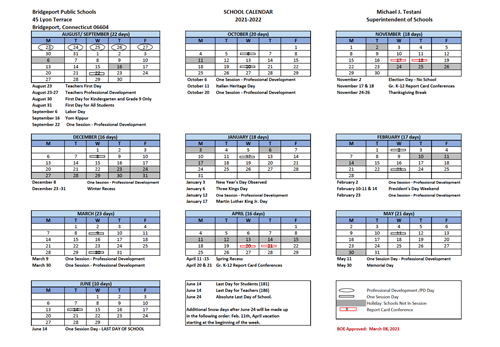 3/4/2021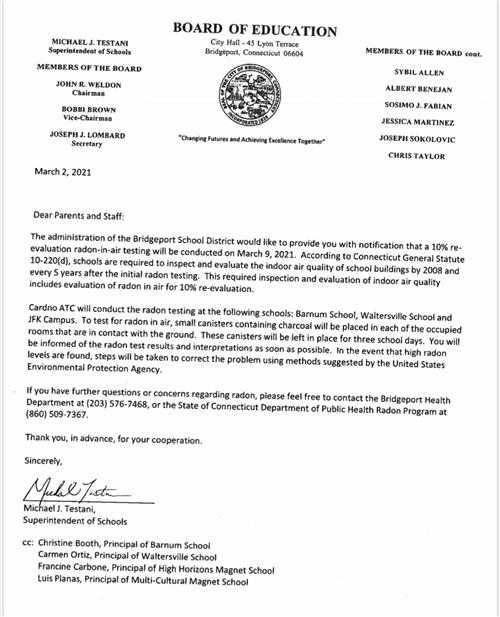 2/26/2021
Attention
parents of ALL 6th GRADE STUDENTS !
All 6th graders are required to obtain a current physical to submit to the school nurse by April 1, 2021.
If your 6th grade child had a physical in 2020, get a copy and bring it to the nurse!!
If not, make an appointment with your pediatrician right away, don't delay!! THE SCHOOL BASED CLINIC IS ALSO AVAILABLE TO ADMINISTER 6TH GRADE PHYSICALS FOR STUDENTS EVERY MONDAY AND FRIDAY AT MCM. CALL THE SCHOOL NURSE WITH ANY QUESTIONS. 203-275-4611
Attencion padres de ESTUDIANTES EN 6TO GRADO!
Todos los estudiantes en 6to grado deben obtener un examen fisico recien para entregar a la enfermera antes de Abril 1, 2021.
Si su estudiante de 6to grado obtuvo un examen fisico en 2020, obtenga una copia y entreguela a la enfermera !
Si no, haga una cita con su pediatra lo antes possible. No tarde en hacerlo!! LA CLINICA ESCOLAR TAMBIEN ESTA DISPONIBLE PARA ADMINISTRAR EXAMENES FISICOS LOS LUNES Y VIERNES EN LA ESCUELA!! LLAME A LA ENFEREMERA ESCOLAR CON SUS PREGUNTAS. 203-275-4611
Atenção pais de TODOS OS ALUNOS DO 6º ANO !
Todos os alunos do 6º ano devem obter um exame físico atual para se submeterem à enfermeira escolar até 1º de abril de 2021.
Se seu filho do 6º ano tiver um exame físico em 2020, pegue uma cópia e leve para a enfermeira!!
Se não, marque uma consulta com seu pediatra imediatamente, não demore!! A CLÍNICA COM BASE NA ESCOLA TAMBÉM ESTÁ DISPONÍVEL PARA ADMINISTRAR FÍSICAS DO 6º ANO PARA OS ALUNOS TODAS AS SEGUNDAS E SEXTAS-FEIRAS NO MCM. LIGUE PARA A ENFERMEIRA DA ESCOLA COM QUALQUER DÚVIDA. 203-275-4611
---
The Director of Bridgeport Department of Public Health, Lizette Earley RN, Nursing Supervisor and I work collaboratively when Bridgeport Public Schools is notified that a member of our school community has tested positive for coronavirus (COVID-19). The affected person is immediately instructed to remain home in self-isolation for 10 days and is provided with additional instructions to follow prior to returning to school. Family members are also instructed to self-quarantine and get tested.

Anyone who is considered a "close contact" with this person will be notified to quarantine by school or local health officials and provided with appropriate steps to take. Staff and students exhibiting any symptoms, or feeling ill, should remain home and call their medical provider to report their symptoms and ask about testing prior to seeking in-person care at a clinic, physician's office, or hospital. Additional information is available on our website. https://www.bridgeportedu.net/Page/16030


MedicalCase: Individual who tests positive for SARS-CoV-2 by laboratory-confirmed PCR or Antigen Test.
BoardroomClose Contact: Person exposed for 15 minutes or more, cumulative in a 24-hour period, within six feet of a Case.
SchoolhouseSchool setting: classroom, other interior school location, bus stop, bus or other form of transportation, school grounds, or school-related event held at other locations.