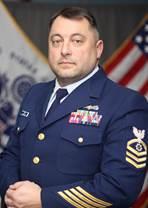 Phone:
Email:
Degrees and Certifications:
Chief Machinery Technician Joseph Lipp

NAVAL SCIENCE INSTRUCTOR

United States Coast Guard, Retired

Chief Lipp is originally from Norwalk, CT. He completed Machinery Technician School in Yorktown, VA, and was assigned to STANT Portage in Dollar Bay, MI. Additional duty stations include Coast Guard Cutter Reliance (WMEC-615), Engineer Petty Officer of Station Portsmouth Harbor, NH, Engineer Petty Officer of Station Point Allerton, MA, and Ready for Operation inspection team in Sector Buffalo, NY. Chief Lipp was selected for the Advanced Computer, Engineering, and Technology advanced education program and attended Lakes Region Community College in NH. He retired from the Coast Guard in 2019. Chief Lipp assumed the duties as a Naval Science Instructor at Bridgeport Military Academy in August 2021. He teaches Naval Science 2 and is the lead for SeaPerch, Cyber Patriot, and the Drone programs at BMA.