Welcome to Hall School
Proud members of the Kennedy Center for the Arts:
Turnaround Arts Schools

Important Updates and Information
First day for students is August 29th!
Remember to wear your uniform!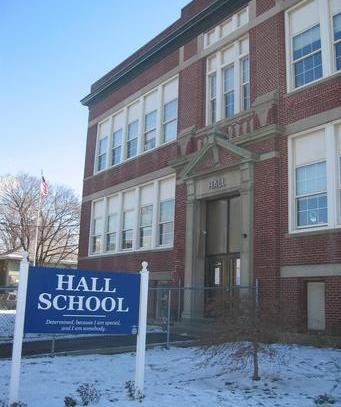 Dr. Carmen McPherson, Interim Principal
290 Clermont Avenue
Bridgeport, CT 06610
Office - (203) 275-3222
Security Office - (203) 275-3233
Nurse - (203) 275-3253
Fax (203) 337-0166
Be informed, Be involved:
Check out our Facebook Page: www.facebook.com/HallSchoolBridgeport
Follow us on Twitter: @HallSchoolBpt
ParentSquare
Hall School Schedule:
Doors Open: 8:40am
School Begins: 8:50am
Dismissal: 3:10pm
Early Dismissal: 12:50pm
August / September Schedule
August 29th - First Day for Students
September 5th - No School, Labor Day
September 21st - 12:50pm Dismissal with no Lighthouse, SI Day
September 26th - No School, Rosh Hashanah
Be sure to download and sign up for the ParentSquare App!
Follow our Facebook page for school closing or delay information.